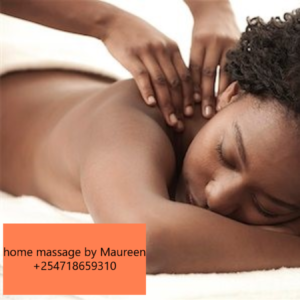 Massage therapy is the practice of kneading or manipulating a person's muscles and other soft-tissues in order to improve their wellbeing or health.
It is a form of manual therapy that includes holding, moving, and applying pressure to the muscles, tendons and ligaments.
Massage for treatment of some disorders
Research indicates that massage is effective in managing:
-subacute/chronic low back pain
-delayed onset muscle soreness (DOMS)
-anxiety
-arthritis
-stress
-soft tissue injuries
-high blood pressure
-insomnia.
Call +254718659310
WhatsApp wa.me/254718659310
Website www.nairobimasseuse.co.ke
#massage #massagetherapy #massagenairobi #professionalmassage #nairobi